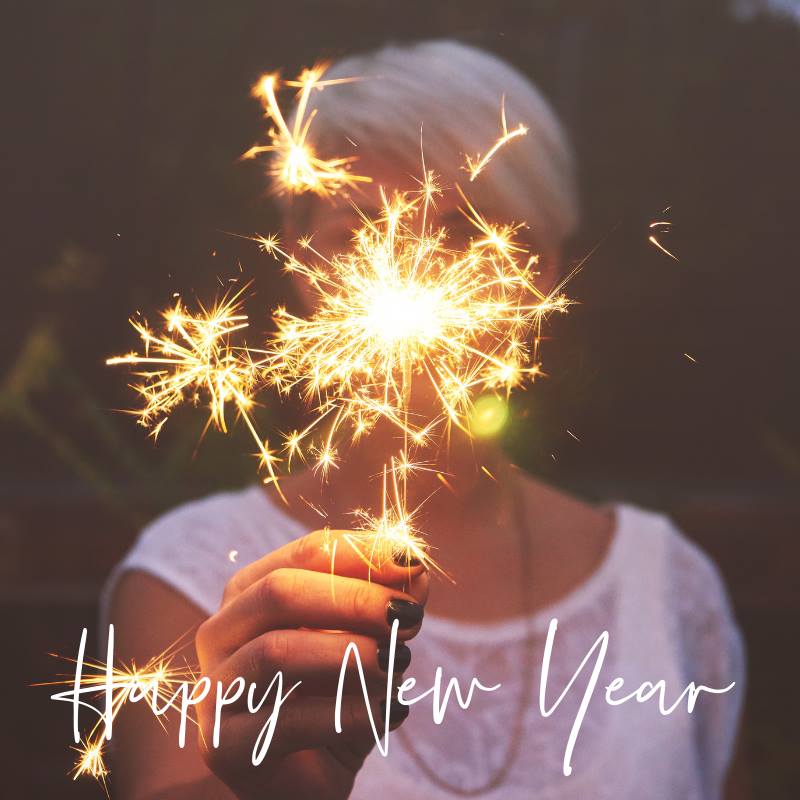 02 Jan

5 Recommendations for a Healthy New Year

It's that time of year again. Time to take stock of the previous year and set some goals for the new year. Each year, we proudly proclaim our New Year's Resolutions, which we truly mean to accomplish, but unfortunately, nearly all of them fall flat before Spring even hits.

Here are my favorite ways to create resolutions that you'll actually achieve, so next year, you won't be making the same ones again!
Plan a reward
Whatever you've decided, be it weight loss or hitting the gym more often, you're more likely to make a positive change in your behavior if you have a reward waiting for you. Make your goals manageable and tangible. For example, saying you want to lose weight has no direction. Instead, make mini goals along the way. Such as, I want to lose 5 pounds by end of January, 10 pounds by end of March, etc. and give yourself a non-food reward when you hit each mini goal.
Find a buddy
Finding a buddy to work with is excellent way to be accountable to your new good habits. Whether it's taking a class together at the gym or learning a new craft like painting or pottery, having a buddy will make it much more fun and much more likely you will stick with it.
Write it down
A study at the University of California found that you are 42% more likely to achieve your goals if you write them down. It makes the goals more real and keeps them front and center in your mind. Why not start a journal around your resolutions and write down what you've done each day towards your goal. And, don't forget to celebrate each small victory along the way!
Break down your resolutions into tangible goals
It's easy to write lofty goals for the new year, but if you don't have the steps it takes to achieve them, you may fall flat. For example, if your goal is to lose 50 pounds over the year, write down what you're going to do to get there each day. Can you commit to 15 minutes of exercise per day to start and then increase it every few weeks? How about crowding in healthy items and swapping out some unhealthy items each week, to make manageable, lasting changes. This takes away the overwhelm and helps you stay committed as you see results at each checkpoint.
Shout it out
If you really want to succeed, tell your friends and family about your resolutions. Who knows, you may even find someone with a similar goal who wants to be your buddy, like in point 2 above. It's so much more fun when you have support along for the journey.
My goal for the new year is to get more organized. I never seem to 'have enough time' to keep my papers and things organized. I know this is an excuse, as there is always time for things that are a priority. For this month, I'm committing to 5 minutes per day to organize something in my life. Anyone else have this goal for the new year? I'd love to have a buddy!
Don't let another year of unresolved resolutions fly by. You are amazing – and anything is possible if you set your mind to it. Make this year your best year yet!
What are you excited about in the new year?  Hit reply and let me know, I'd love to hear from you.