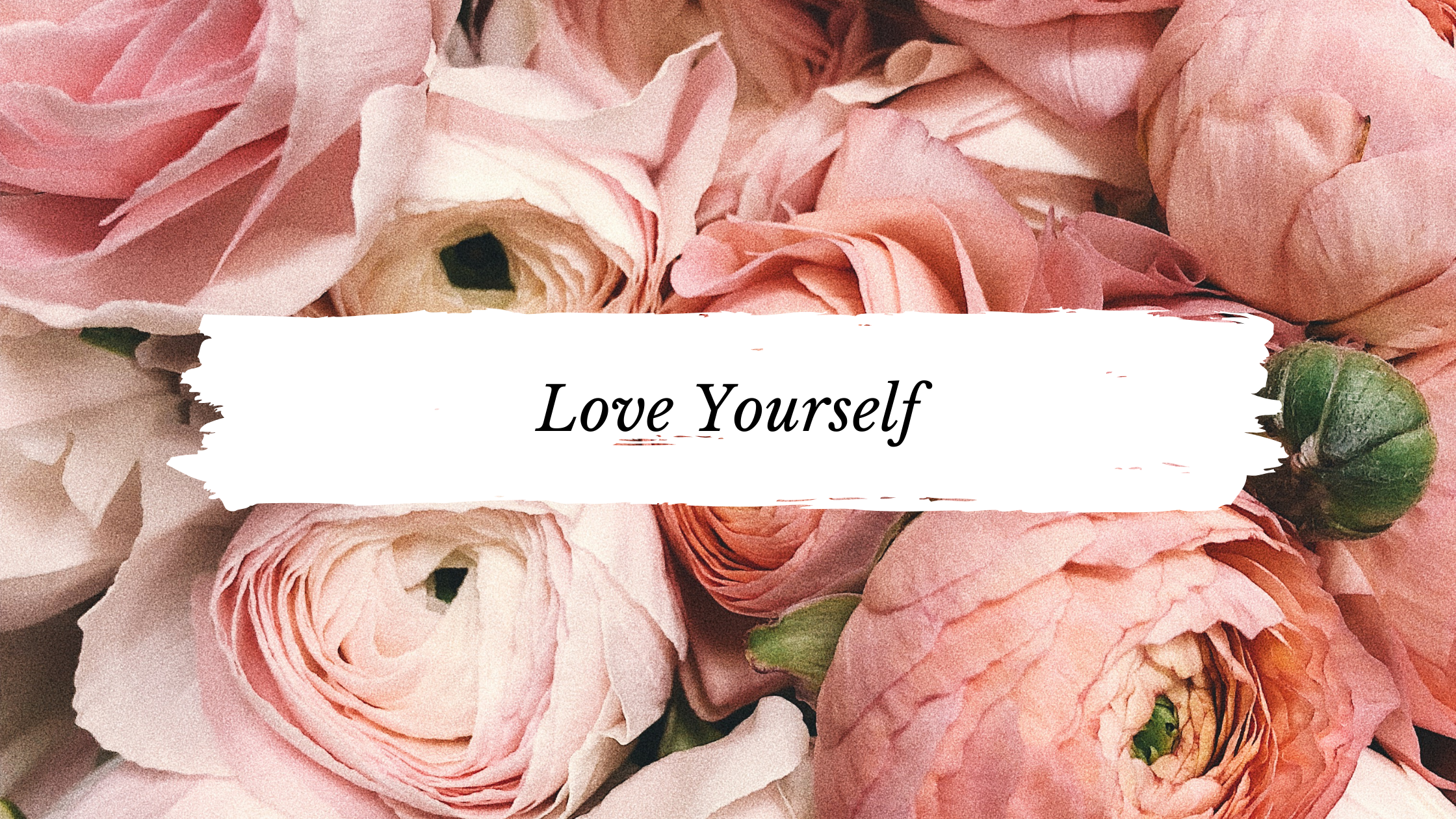 09 Feb

Love Yourself

Thinking about Valentine's Day, I stumbled upon this post from Louise Hay about Loving Yourself:
"After years of individual counseling with clients and conducting hundreds of workshops and intensive training programs … I found that there is only one thing that heals every problem, and that is: to know how to love yourself.
When people start to love themselves more each day, it's amazing how their lives get better. They feel better. They get the jobs they want. They have the money they need. Their relationships either improve, or the negative ones dissolve and new ones begin. It's not selfish to love ourselves. It clears us so that we can love ourselves enough to love other people. We can really help the planet when we come from a space of great love and joy on an individual basis.
Today is the day you can love yourself totally with no expectations." Louise Hay
♥ Loving Thyself – It's Not If, It's When
I've found that in recent years, many people are delaying their health and fitness goals until February — they're just not ready when New Year's rolls around. If that sounds like you and you are ready to stop making excuses, I've got good news!
As my mantra is "Healthy Made Easy", I am working on a series of programs to guide you to make simple steps to get you started on your weight loss and/or health goals. The key to success is having a plan, guidance, support, motivation and accountability. These programs are designed to provide that in manageable chunks so you can make simple changes for lasting results.
The next program starts Wed, 2/15:
Show Yourself Some Love: 7 Simple Steps to
Feel Great.
Are you ready to learn 7 simple steps to Increase your Energy, Reduce your Cravings and Belly Bloat? If so, show yourself some love and join this program. The start date even allows for Valentine's indulgences!
Each day you will have one food and one non-food change. The program includes a guidebook, daily emails and a private Facebook Forum for questions, support and accountability.
Aren't you worth it? Sign-up by Sunday, 2/12 and pay just $14.99 for the program.
♥ Sweet Treat
My youngest daughter has been experimenting with gluten and dairy free recipes. Here is her latest creation, which tastes great and is healthier than many other treats! I added the chocolate chips, as I love chocolate with anything.
5 Ingredient Flourless Peanut Butter Cookies by Caitlin Girouard
Ingredients:
2 cups of peanut butter (organic or natural, if possible)
1/4 cup maple syrup (can use organic cane sugar)
1 scoop organic, plant based vanilla protein powder (Orgain is what we used)
1 egg
¼ cup chocolate chips, optional (we used Enjoy Life)
Instructions:
Preheat oven to 350 F. Grease cookie sheet or use silicon baking sheet. Mix ingredients together, except for chocolate chips. Once ingredients are mixed, stir in chocolate chips. Place 1 rounded tablespoon of cookie dough on cookie sheet about 2 inches apart. Flatten cookies before cooking. Bake for 10 minutes for soft cookies and 12 minutes for crisper cookies. Let cool for 5 minutes before removing from cookie sheet. Enjoy!
Wishing you self-love and peace on Valentine's Day and always,
Elizabeth
Note: I may earn a small commission for my endorsement, recommendation, testimonial, and/or link to any products or services from this website. Your purchase helps support my work in bringing you real information about health and holistic wellness.