29 Jun

8 Steps to Making Healthy Eating Easy!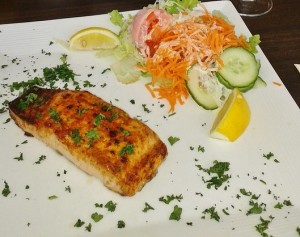 Think healthy eating is too difficult? Too expensive? Too time consuming?
It doesn't have to be! My mission is to "Make healthy eating easy and achievable for all!" I have THREE great ways to help you get started and stay motivated.
Too difficult?
I used to think so too.  But by making gradual changes, I've seen my family and my clients gain more energy and vitality.  How? Here are eight simple tips to make eating healthy easier, less stressful and more enjoyable:
Drink Up: This is the easiest step of all—drink water! Your body is 60% water so it's no surprise that you need to stay hydrated to keep the proper balance of bodily fluids. Water helps with digestion, circulation and nutrient transportation. Not only that, your skin will look healthier (and younger). Plus, often when we think we're hungry we're just thirsty. So instead of reaching for that unhealthy snack, drink a glass of water first and see if you're satisfied. If plain water is not your thing, you can add freshly squeezed fruit juice, like lemon or strawberry, into it for some flavor.
Start Small: Don't overwhelm yourself by making too many changes at once. Start small by swapping out one unhealthy item for another every few days or every week—whichever you find more manageable. For example, replace creamy salad dressings with olive oil and vinegar or add 1 less sugar/sweetener to your coffee. New life patterns are not created overnight—it's a process. Give yourself a few days to adjust to one change before making another. Baby steps equal long lasting changes!
Ditch the Temptations: When your goal is to eat healthier, the last thing you want is to have sugary, processed foods in your cabinets. Get rid of foods that tempt you to overeat. Of course, eating healthy doesn't mean depriving yourself either. Keep a dark chocolate bar or some cinnamon coated almonds to tame your sweet tooth. Both have nutrients, yet keep your sweet tooth under control.
Make a Plan: Do you go on autopilot at the grocery store or do you have a list and stick with it? Poor planning (or none at all) can lead to poor choices. Before your next trip to the market, make a list with fruits, vegetables, lean proteins, complex carbohydrates and healthy fats at the top. Or, take this one step further by pre-planning your meals. This also eliminates the end-of-day ritual of opening up your pantry or refrigerator, and declaring you have nothing to eat.
Eat the Rainbow: Fill your plate with the bright colors of the rainbow. Consuming a colorful variety of fruits and vegetables helps ensure you are getting essential nutrients – vitamins, minerals, antioxidants, fiber and more. For example, red tomatoes contain lycopene which can inhibit the growth of cancer cells, along with Vitamins A & C which are antioxidants that help protect against cell damage. Purple cabbage is packed phytonutrients and anthocyanin pigments which may reduce cholesterol, decrease inflammation, and improve your immune function and vision. (1)
Shop the Perimeter. You've probably heard this tip many times, but it is worth repeating. In the perimeter you will find fruits, vegetables and lean proteins. The bulk of your cart should come from this area of the store. Search the middle aisles for foods like legumes, nuts, rice, spices, tea and healthy fats, like olive, avocado and coconut oils.
Go Frozen: Even your best laid out plans can go awry. If you don't have time to roast fresh vegetables, frozen vegetables (and fruits) are a great option. They're less expensive, quick and easy. Be careful to check the ingredient list to avoid ones with added sugar or additives.
Keep it Simple: Healthy doesn't have to be elaborate. Grilled salmon or chicken, with roasted sweet potatoes and cut-up vegetables make a quick, well-balanced meal. Use spices and fresh herbs to add a variety of flavors. Now that summer is here, grilling is a great way to make quick, healthy meals with little clean-up.
Which one of these steps can you incorporate into your daily routine over the next week? Master one and then add another. Baby steps help you achieve long, lasting results, so why not add one of these tips in this week and make positive changes for your overall health and well-being.
Too Time Consuming?  Not anymore!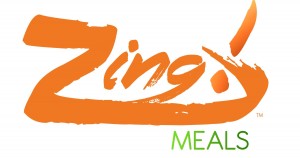 You've asked, so we're delivering…..
New Offering: Zing Meals
Don't have time to prepare healthy meals for yourself and your family? Try Zing Meals—gourmet, healthy fully-prepared meals delivered to your door. You choose from the menu and let Zing Meals do the rest. It doesn't get any easier, or healthier, than that!
Hear what our customers are saying…..
"My whole family LOVES the food! The kids can't wait for our delivery to arrive. And, I love it because I know we're eating nutritious foods." –   Leslie O – Summit, NJ
"The food is fantastic! I'm on my 3rd order already." Ben C, Westfield, NJ
"This is the moistest, most delicious chicken I've ever eaten!" – Karen M, Totowa, NJ
Too Expensive?
I HATE wasting money – and I LOVE finding good deals.  So, I've combined my savvy shopping skills with my passion for healthy eating to bring you this one-of-a-kind program!
New Offering: Healthy Made Easy Introductory Package
Ready to learn how to spend less and eat healthier?
Want to make some changes, but don't know where to start?
The Healthy Made Easy Introductory package is your answer! It's a tailor-made program that's individualized just for you! Together we'll raid your pantry – identifying the good, the bad and the ugly; we'll shop your favorite grocery store hunting for healthier alternatives at great prices that work for you and your family; and if you want, we can cook up an easy, tasty, healthy meal together. Click here for further details.
Do it yourself: Recipe
Here's a favorite quick and easy recipe for Red Snapper you can make on the grill or in the oven. Just put all the ingredients in the foil packet and cook. I usually add some veggies, like asparagus and carrots, into the packet for added nutrition!
Yours in making healthy easy,
Elizabeth