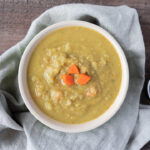 We've all heard of 3 day juice cleanses, but sometimes these can leave you feeling tired and depleted, and mess with your blood sugar. The reset includes real food, in nourishing soups, to support your body to lose weight, reduce belly bloat and sleep better. This is much more than a soup cleanse as you receive expert support, guidance and inspiration before, during and after the program. Studies have shown, it's useful to give your digestion a break and gently cleanse your body a few times per year (1)
Introducing……
THE EFFORTLESS 3 DAY RESET PROGRAM
The 3 day whole foods reset program to fuel your body with nourishing soups. Jumpstart your health and wellness and ditch the belly bloat and fatigue, while losing a few pounds! Support your digestive system while supporting your liver, gallbladder, and adrenals all in 3 days.
Find out why participants are raving about the Reset!
WHAT YOU GET:
Locally prepared soups, handcrafted in small batches with fresh, seasonal ingredients.
4 soups per day: 3 pints of each plant-based, vegan soup, for 3 days.
Daily support and inspiration, including tips on how to manage your blood sugar and reduce cravings.
Daily videos and private Facebook group to answer your questions.
Supportive community of like-minded wellness warriors.
Simple Program Guide to help you navigate the 3 days like a pro.
Guidance to help you ease in and out of the program to maximize your results.
1:1 call with Elizabeth, your Health Coach
The soups for the February 7th Reset are TBD. The soups from January were:
Sweet Potato Black Bean "stoup'
Lentil Spinach
Rosemary White Bean
Carrot Ginger
"I did the August Reset and lost 4 pounds. Since the program, I have been eating much better and I'm down 11 pounds in total after 5-6 weeks."  –Dina T, New Providence, NJ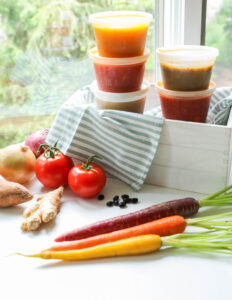 All soups are vegan and made with fresh ingredients. They are also free of top allergens: No dairy, no gluten, no soy, no corn, no white flours or sugars, no animal products, no nuts, no shellfish, no grains, no chemicals or preservatives.
Eat delicious food that leaves you nourished and satisfied!
THE NEXT GUIDED GROUP RESET BEGINS ON February 7th.  
"The program reminded me to eat healthier and I feel so much better. I'm back on track now and I will continue to do this every month as my 'maintenance plan'. Thanks for such a simple and effective program! I can't wait to do it next month." – Diana S, Chatham, NJ
Limited Spaces are available for the program, so sign-up for the Reset TODAY!
Registration closes on WEDNESDAY, February 1st.
Investment in yourself for your 3 day reset program:
$189 for soups, support, and delivery*
(*Delivery available in: Berkeley Heights, Chatham, Madison, New Providence, Short Hills, and Summit)
"I couldn't believe how much better I felt throughout the program! I was sleeping better, my acne cleared up, and I wasn't having my usual 2 pm dip in energy. This Reset was exactly what I needed to get on track with my health goals." – Adriana Y, West Orange, NJ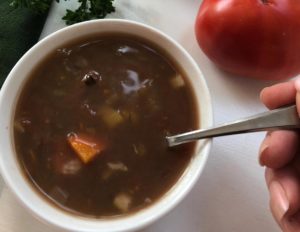 Benefits of a RESET program?
Basically, our bodies need a bit of extra support every now and then. The reset program is a great way to give your body a break from unhealthy food choices. Even if you eat very clean, we are all exposed to unavoidable toxins every day from things like cleaning products, body products, dry cleaning chemicals, prescription and over the counter drugs as well as additives and preservatives in our foods.
Our bodies have a great system to eliminate toxins and waste, but sometimes it gets overworked and can use some extra support. By fueling your body with whole plant foods and eliminating added sugar, gluten, dairy, animal products and other potential food allergens, your body can reduce the time needed to digest food (which takes up to 30% of your energy) and focus on eliminating toxins. You'll be amazed at how refreshed and lighter you will feel in only 3 short days!
Program brought to you by: Pure Simple Wellness and local NJ healthy food providers. Our goal is to make healthy eating simple and easy for YOU!
"My sinus headache I've had for YEARS, is gone after 3 days!" – Dori E, Summit, NJ
 Eat delicious food that leaves you feeling nourished and satisfied!
The next GUIDED GROUP RESET Begins on February 7th!
Limited Spaces Available
SIGN-UP TODAY!
Registration closes on Wednesday, February 1st.
"This was an excellent experience and a designated time to concentrate on myself exclusively which gave me great insight into what I might do better moving forward, especially with nutrition. I really like the idea of giving my body a "reset" on a regular basis and feel very good after these three days!" -Lucy Thompson, Real Estate Broker-Sales Associate, Summit, NJ
Questions? [email protected]